SeakGeek Promo Code: TRUEBLAZERFAN | $20 Gift For You
Here's a $20 gift for you. No, it's not a $20 bill. But it's almost as good. It's $20 off your next ticket purchase. If you're looking for a legitimate SeatGeek promo code or a SeatGeek coupon, you've found it.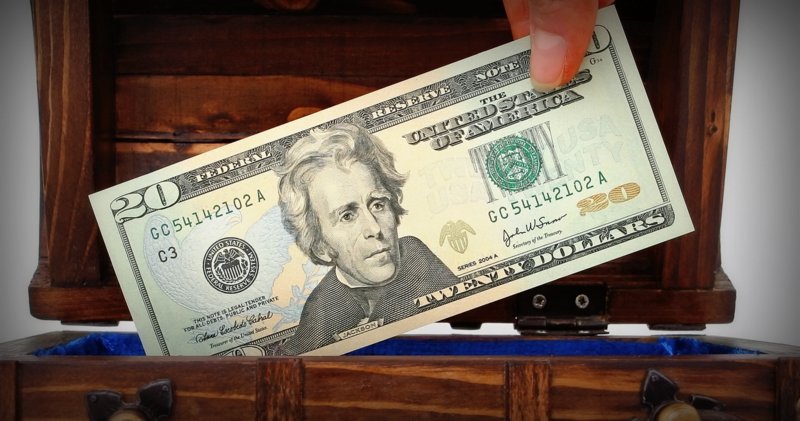 Simply use the SeatGeek promo code TRUEBLAZERFAN when purchasing event tickets using the SeatGeek website or the SeatGeek mobile app (first-time use only), and you'll save $20. It's as simple as that.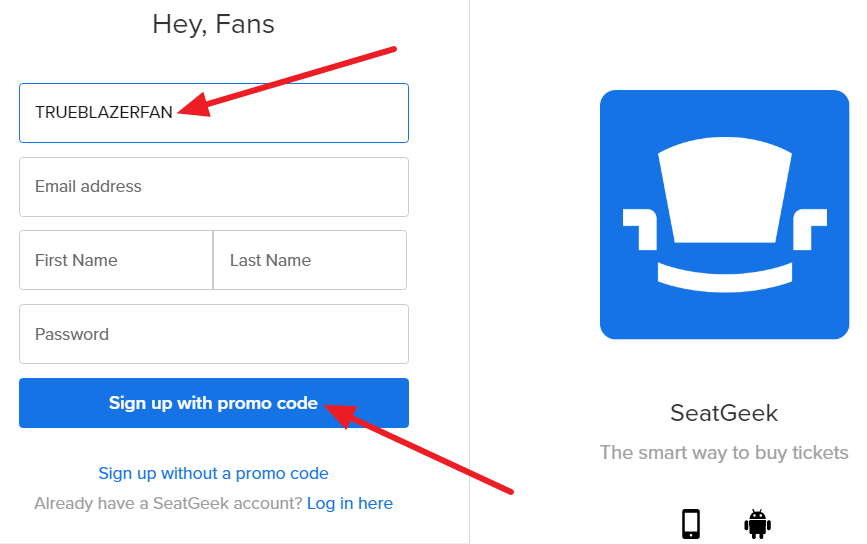 And why not tell your friends about our SeatGeek coupon code? Share the love a little. Your friends will appreciate you even more than they currently do. And you might even make a few more (friends, that is).
---
What Is SeatGeek? Is SeatGeek Legit?
In simple terms, SeatGeek is a search engine used to find tickets to live events. We're talking concerts, comedy, sports, theater, and anything else you can think of.
SeatGeek was created in 2009 by Jack Groetzinger and Russell D'Souza. It was a trend setting product created to help folks find otherwise sold-out tickets online.
SeatGeek searches for tickets all over the Internet and aggregates the results in simple-to-use desktop and mobile platforms. Its uncomplicated, straightforward design and time-saving qualities are why it's often called "the smart way to buy tickets."
---
Why We Love SeatGeek
We're the SeatGeek go-to guys. And we don't just promote our SeatGeek coupon code—we use SeatGeek ourselves! That's what makes it easy for us to promote. We love it, and we believe in it.
Not long ago I started searching for tickets to Les Miserables for my wife's birthday. Unfortunately, everywhere I looked, the tickets were sold out. So I used the SeatGeek website (or was it the SeatGeek mobile app?) to search for Les Miserables tickets and guess what? I found them. 
My wife loved the surprise, and I loved using SeatGeek. I easily found the event I wanted to attend, even though tickets were sold out everywhere else. I saw the actual view from the seat I wanted to sit in before I purchased my event tickets. I could see, using SeatGeek's uber-cool technology, whether my deal was a good one or not based on what others were paying for their tickets.
Unfortunately, I didn't have a SeatGeek coupon—but you do!
---
Repeat—Not Just Blazer Games—Tickets for Any Major Event
Wanna go to the AC/DC concert? More interested in J. Cole? John Mayer? Fine. Or perhaps you're in the mood for a comedy show. Then again, the Seahawks are playing next Sunday. What about the Blazers? Lakers? Celtics? Our promo code TRUEBLAZERFAN isn't just for Blazer games. It's for most any major event in your area.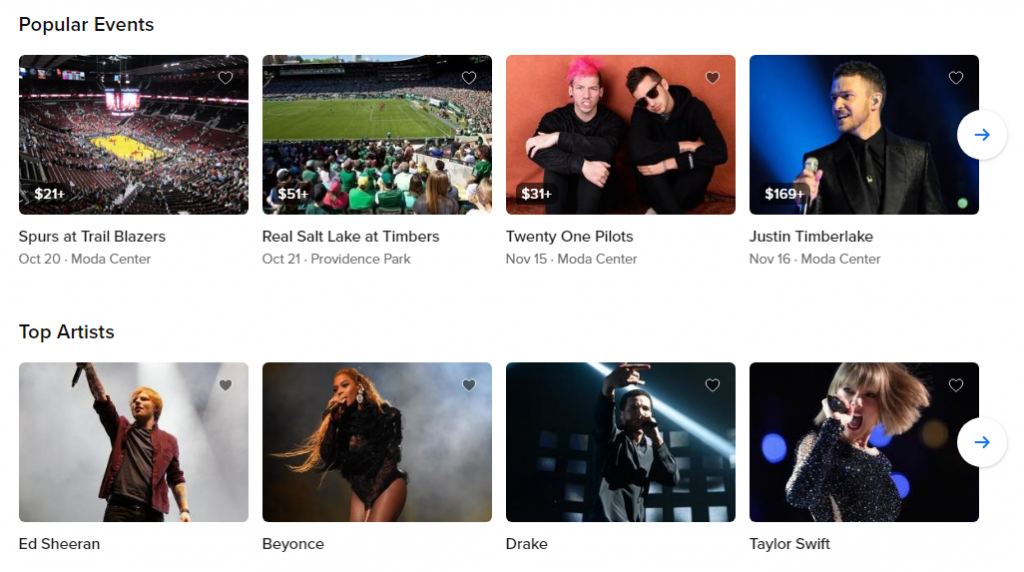 So when we say we'll save you $20 off your first ticket purchase, we're not just talking about Blazer games. We're talking about sporting events, concerts, Broadway productions, comedy shows . . . You name it—SeatGeek sells tickets for it. Just use the SeatGeek promo code TRUEBLAZERFAN for your first purchase.
---
Psssst . . . you can use our unique promo code on any of these events (and so many more)!
---
Benefits of the SeatGeek Experience
SeatGeek Is a Huge Online Marketplace
The SeatGeek website (or SeatGeek mobile app) allows you to purchase any one of millions of tickets in one place. SeatGeek is a ticket marketplace, after all. SeatGeek is a ticket app that takes the confusion out of buying tickets. Simply visit their website here, or download the SeatGeek app on your mobile phone.

With Our SeatGeek Coupon Code, You Save $20
When you get to the SeatGeek website (or after finding tickets on the mobile app), just fill in the form (including the SeatGeek promo code TRUEBLAZERFAN, and instantly save $20 off your first ticket purchase. You're welcome.
SeatGeek Color Codes Help You Find the Best Deal
SeatGeek makes it easy to find the best prices on tickets to major events. The app sorts the ticket prices for you; there's a 0–10 score on each ticket so you know if you're getting a good deal or not. Dark green means it's an amazing deal; yellow means it's an OK deal; and red means, well, it's not a very good deal. So you know before you hit that purchase button if you're getting good value.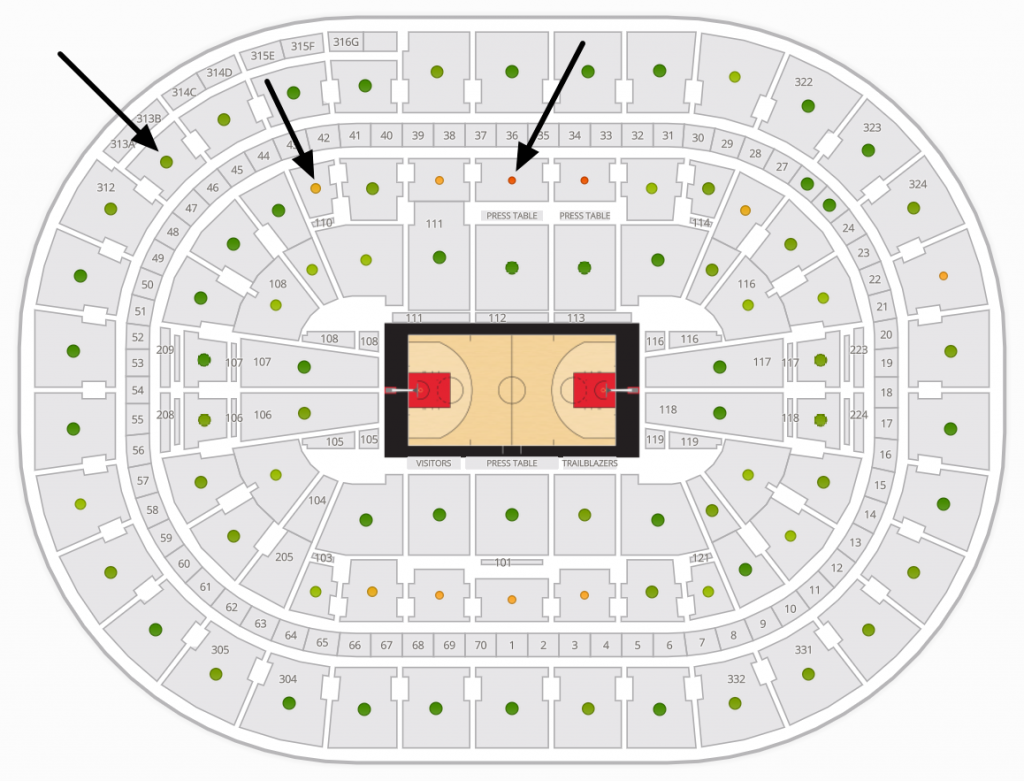 SeatGeek Gives a Visual Preview from Your Chosen Seat
Another benefit of using the SeatGeek app (or the SeatGeek website) is that you get a view of the venue from your chosen seat.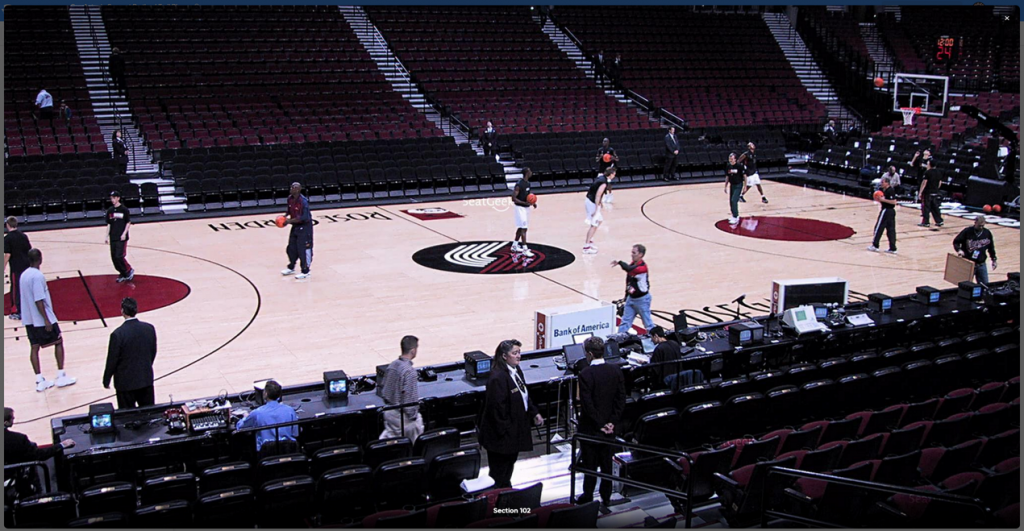 SeatGeek Will Keep You Notified of New Events That Match Your Interests
Some have asked me, "Do I really need to sign up for an account?" Well, signing up for an account makes the app much more useful.
For one thing, when you sign up for a SeatGeek account, you can use our promotional code (you know it by now). Utilizing a coupon is always smart, right?
After your purchase, the question is, "Will I keep using SeatGeek? Is it really any good?" and the answer is an emphatic yes.
By signing up for an account, you'll be able to track events and performers and be notified when the events will be occurring in your area. When prices go down, SeatGeek will also alert you via email that prices have improved.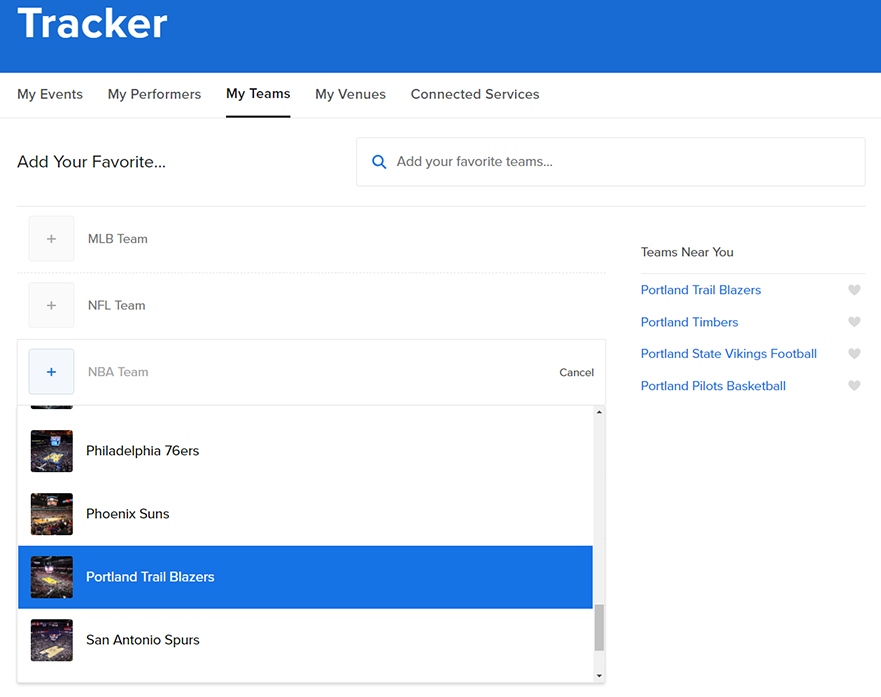 Not only that, but you can sell your own tickets on the SeatGeek marketplace!
---
Where Do SeatGeek Tickets Come From?
SeatGeek tickets come from the secondary market (tickets that are being resold) or from primary markets that have allocated inventory to SeatGeek (e.g., Eventbrite or Telecharge). SeatGeek also is the primary ticket seller for all MLS (Major League Soccer) tickets.
Amazing deals can be found in the secondary market. Naturally, prices fluctuate more in the secondary market.
A seller might think their tickets are worth more than they really are, or they may only want to sell them if they can achieve a certain price. These tickets might not be such a great deal.
Then again, a seller may be desperate to sell tickets and may lower the price dramatically just to jettison them quickly. These tickets can be had at amazing prices.
One thing my coworker and I love to do when we're looking for Blazers tickets is wait until the last second. We'll go out to a local establishment early and get a good seat. We'll enjoy a nice IPA. Then, about 30 to 45 minutes before the game, we'll open the SeatGeek app on our mobile devices and start looking for deals.
Very often a seller will reduce their ticket prices significantly in the last minutes before a game just to get something for them. This is when Joel and I swoop in and snatch up the good deal.
If we don't get any great deals that night, we'll just stay where we are and enjoy the amazing Portland crowd. If you've never attended a legit sports bar in Portland, you're really missing out. I highly recommend Century. There are no better fans than Portland fans, and you'll find them in droves on game night at Century.
Anyway, that's what makes using SeatGeek so fun. You never know what a great deal you're going to find. And your deal will be even better because when you sign up, you'll save $20 using our SeatGeek coupon code.
So If the Tickets Are from the Secondary Market, Can I Trust That They're Legit?
Yes. Every ticket sale on SeatGeek is fully guaranteed. If you don't get your tickets, you'll get 100 percent of your money (or more) back.
---
If You STILL Have No Idea What I'm Talking About
If you're still confused, let me make it simple.
SeatGeek is a website/app that takes the confusion out of buying event tickets. Simply visit this website or download the SeatGeek app onto your mobile device.
If you're at the website, sign up, and then be sure to use the SeatGeek promo code TRUEBLAZERFAN. You'll save $20 with the code. If you're using the app, choose your event, follow the on-screen prompts, and enter your promo code before finalizing your purchase.
As you're browsing the tickets, be sure to look at the color next to the deal you're interested in. Great deals are green. OK deals are yellow. Poor deals are red. With SeatGeek, you always know if you're getting a good deal or not.
Check the actual view from your seat before purchasing your event tickets. If you're not happy with the view, find some other tickets.
When you're ready, make your purchase. And I think it goes without saying at this point—if you use the SeatGeek promo code TRUEBLAZERFAN, you'll save yourself $20.
---
Promo Code Limitations
Our unique promotional code does have some limitations. First, your purchase must be at least $30 for the code to work. Second, the ticket has to be eligible for the promotional discount.
For example, if your ticket total only comes to $25, our coupon code (unfortunately) will not work. The ticket total must be at least $30.
Our code also only works for your first SeatGeek purchase only.
Also, some tickets are not eligible for the discount. Choose your tickets, and if they are eligible for use with our promo code, there will be a field for it. Most ticket purchases are eligible for our discount, so this won't usually be a problem.
But if you want to be sure the tickets you're looking at are eligible for promotional discounts, simply filter your search results. Change "All Ticket Types" on the event page to "Promo Eligible," and you'll see only listings that are eligible for our discount.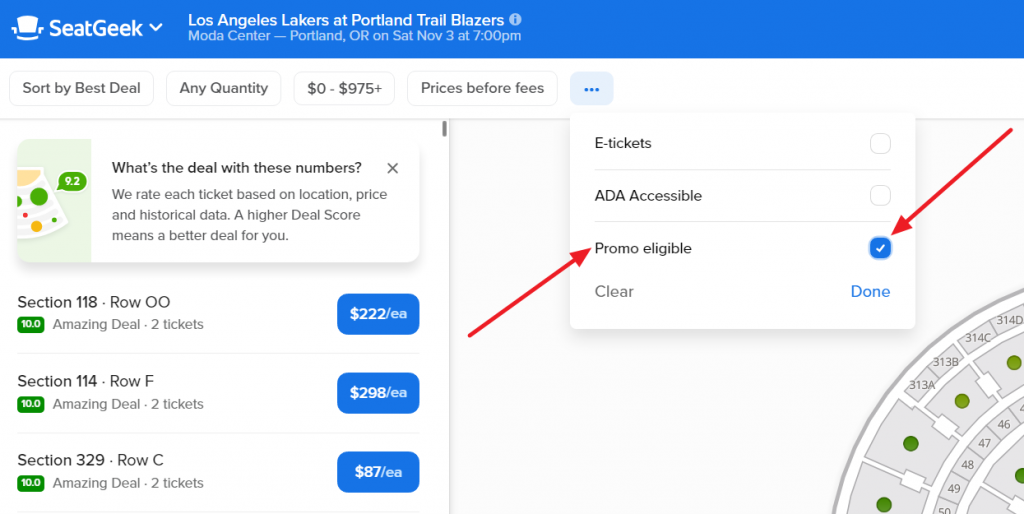 ---
SeatGeek—Nearly Perfect, but Not Quite
SeatGeek is not always the cheapest. But sometimes it is. So it's important to have it in your repertoire of ticket-shopping apps.
Ticket prices fluctuate dramatically. Sometimes tickets are overly expensive (maybe the seller thinks their tickets are worth more than they are, or maybe the seller thinks they'll be able to fleece people). But you can use these price fluctuations to your advantage to get phenomenal deals, especially at the last minute when everyone else is totally sold out.
---
Video SeatGeek Review
Here's a visual version of this article. The video review is not quite as complete as this article, but it's, well, a video instead of all this writing.
---
Pros and Cons of SeatGeek
Pros
SeatGeek includes a tracker for tracking all your favorite events and artists. Never miss a show again.
SeatGeek's deals are all color coded so you know you're getting a good deal. Green=good. Red=bad.
SeatGeek works on mobile phones or desktops.
SeatGeek shows the actual view from the seat you're interested in purchasing.
SeekGeek tickets are primarily from the secondary market, so amazing deals can be found, especially for those with a bit of patience.
SeatGeek helps you find tickets to events that are sold out.
SeatGeek is the primary ticket distributor for MLS.
SeatGeek is a ticket search engine, aggregating tickets from all over the Internet.
SeatGeek is simple to use.
SeatGeek guarantees their tickets.
You can sell your own event tickets on SeatGeek.
First-time SeatGeek users can use our promo code—TRUEBLAZERFAN—and save $20 off their first purchase.
Cons
SeatGeek tickets come mainly from the secondary market. I know I listed that as a "pro," but because of this, tickets can be overpriced at times.
SeatGeek's fees are not always the lowest. But as I've said before, it's a useful tool to utilize when you're ticket shopping. You might find your best deal on SeatGeek, and you might find it on a different ticket app, like StubHub.
---
SeatGeek Promo Code FAQ
---
We're SeatGeek Program Ambassadors
What does it mean to be a SeatGeek program ambassador? It means we have the honor of offering you $20 off your first SeatGeek ticket purchase. It means we believe in the SeatGeek platform and use it ourselves when purchasing tickets. It means we are all in! SeatGeek really is the smart way to purchase event tickets.
---
Support Our Work and Help Us Grow
Not only can we offer you a $20 savings, but by purchasing your tickets through the SeatGeek app or the SeatGeek website (and using our promo code TRUEBLAZERFAN), you support our work and help us grow.
If you're not interested in event tickets but still want the opportunity to grow with us, please visit our Patreon page and pledge a monthly amount.
---
Go Blazers!